Thrifted+Vintage Dishes for Farmhouse Style (video included)
Do you love a good thrift find? Then I've got something to show you! Maybe you won't be as excited as I am, but I hope you enjoy it. I'm also sharing some styling ideas for your inspiration.
This post may contain affiliate links. Read our disclosure…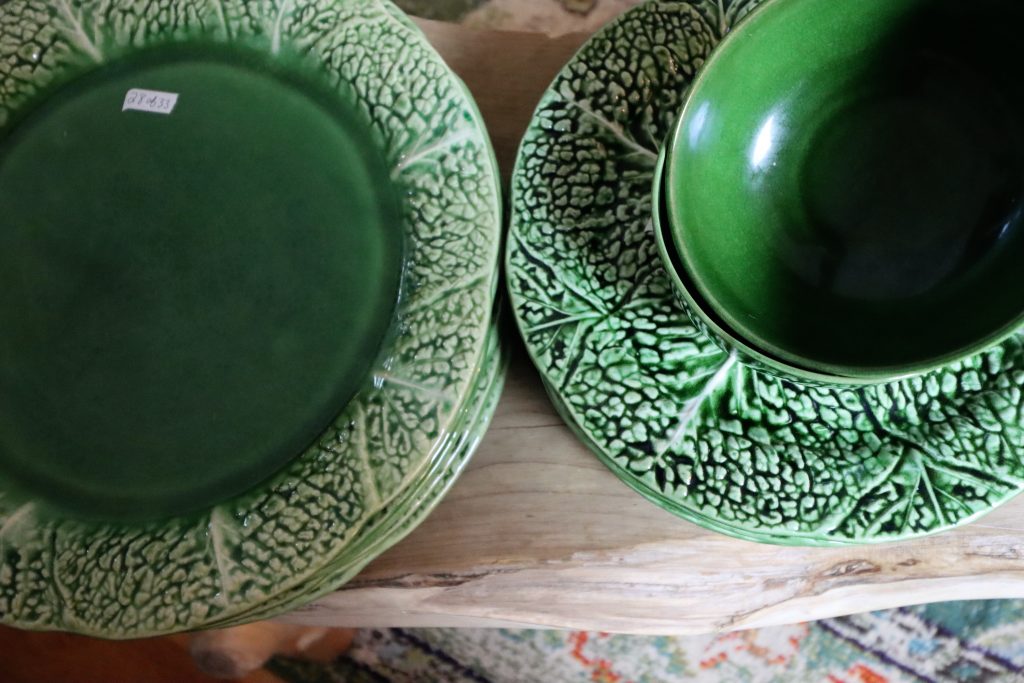 If you would rather watch the video from my YouTube channel, I've included it here for you.
Otherwise, keep reading!
I was out running errands and decided to "just run through" a new consignment furniture place that had opened recently. It was actually a current business that had moved to a new location. To be honest, I hadn't been in the store for quite some time. I'm a major deal hunter and I found their prices too high for thrift store type merchandise.
But I thought that maybe they had better inventory, and/or had improved their prices.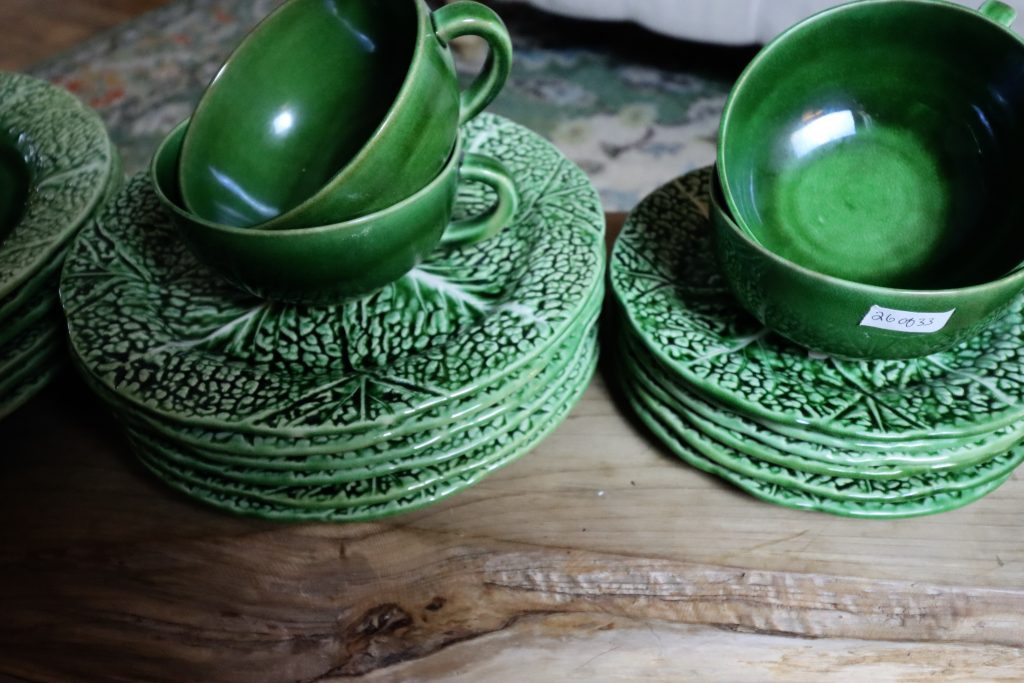 Well, I was disappointed because it seemed to be the same old stuff, and the same high prices.
But I decided to just go ahead and make a circle around the store. Well my mouth just dropped open when I saw what was displayed on one of their (sorry it was ugly) dining tables!
I thought for sure it was all chipped up or had a very high price on it. It was a 33 piece set and it had a price of $60. on it. Well if you've been hanging around with me for very long, then you'll know that's not what I paid!
I casually circled the rest of the store, and sent a quick text to Rob. He's my best thrifting buddy. I think he loves a good find even more than I do!
The man at the front asked if I was looking for anything in particular. I said that I was just browsing but wondered if their dishes ever go on sale?
He was ready to give me fifteen percent off right then as we walked back to the table with the AMAZING set of Lettuce Ware on it.
But I kept my poker face and asked what his absolute best price would be. He answered that he could do forty-five.
Now most people I know would take the deal and run. But I felt like I needed a few more dollars off or I hadn't done my job! Ha! I know, it's a sickness. What can I say?
Anyway, I ended up paying forty dollars for the entire set! I was pretty happy with that price because they're in excellent condition and have a Portugal maker's mark on each of them. I really think I would pay forty for just one of the beautiful serving bowls, online or elsewhere.
So that's my thrift score story. Now let's see what we can do with them!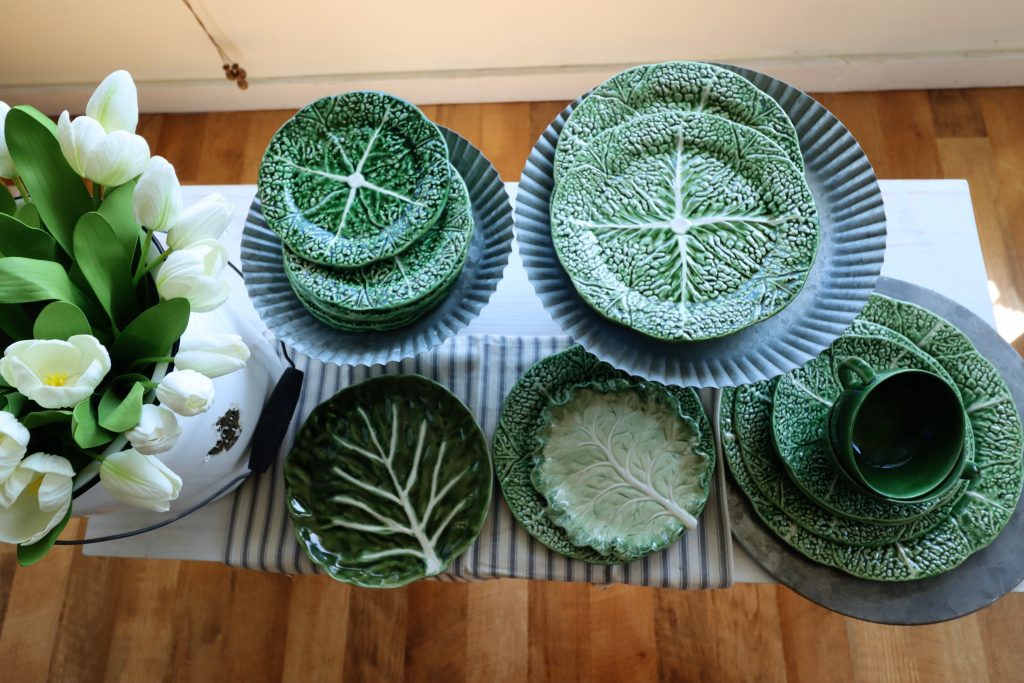 First I mixed them in with all of my favorite farmhouse style table ware. Ticking stripe napkins, galvanized chargers and pedestals, as well as chippy white pieces look so ready for spring with the Lettuce ware.
Second, I went with gold and pink to mix with the gorgeous green. This would be so pretty for a girl's luncheon, or Easter, or just anytime you want an airy feel. I'll be on the lookout for a pink tablecloth and napkins to complete this table setting.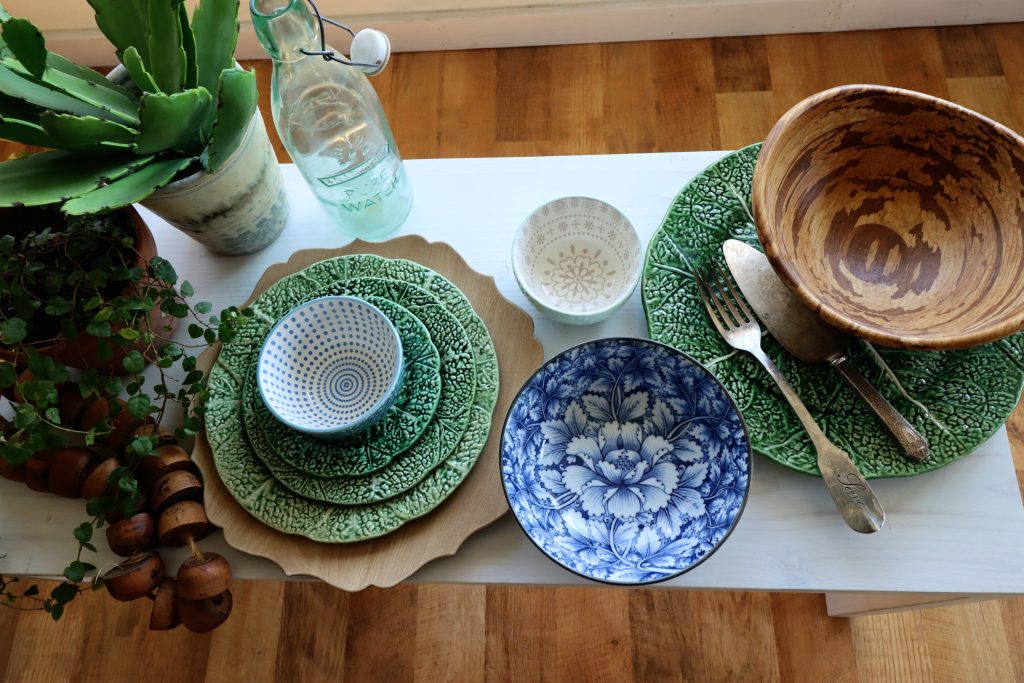 The third look is so fun. I went with an Anthropologie kind of look. If you've never been in one of the stores, it's a very Bohemian, colorful, pattern mix kind of style.
I love the mix of organic wood, patterned mix and match dishes, and vintage silver. I could see this table setting with masses of colorful flowers. I think I'm going to set my own Birthday party table in April!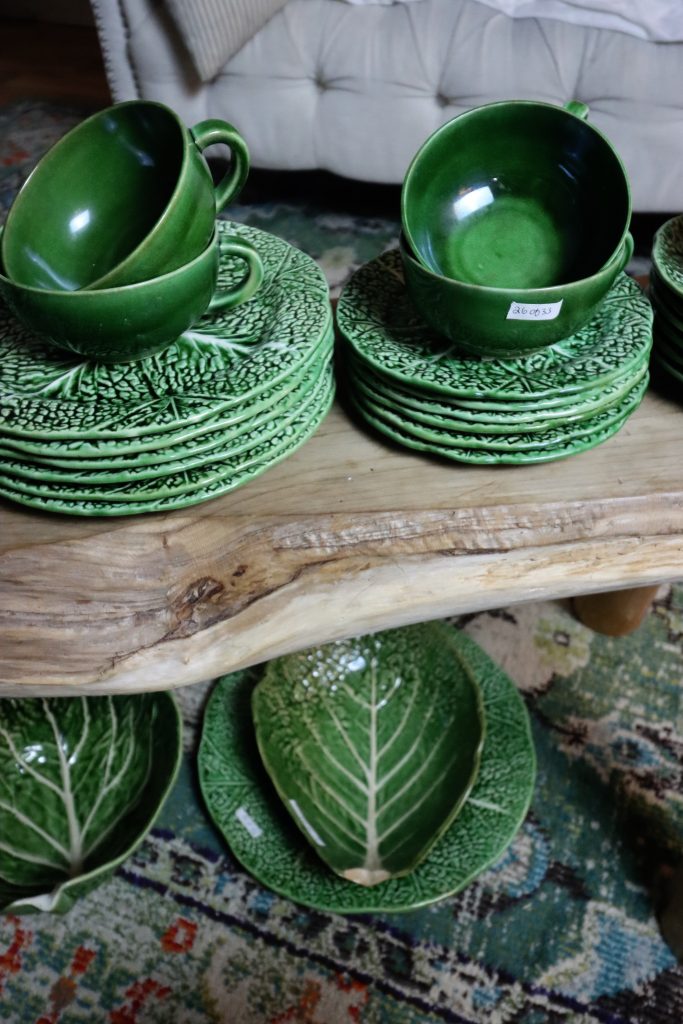 So I hope you had some fun with my latest find. Let me know what one of your favorite frugal finds is in the comments below.
Thanks so much for visiting the cottage today. Hope to see you again soon. Don't forget to come and visit me on YouTube where I post videos every week!
Shop this post: